When it comes to pursuing a career in engineering, one of the first decisions you'll face is choosing the right engineering major. Engineering is a diverse field. From Electrical and Mechanical Engineering to Civil Engineering, Computer Science Engineering, and Biomedical Engineering, each discipline offers unique opportunities and challenges.
Factors to Consider
When it comes to picking your engineering major, it's good to keep in mind that several things can affect your decision. Here's a list of factors to consider when choosing your specialization: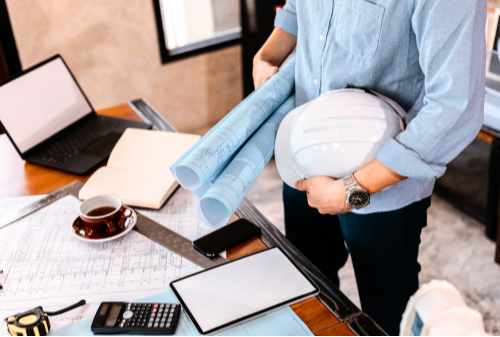 Personal Interest and Passion
When you're passionate about what you're studying, the long hours of coursework and problem-solving won't feel like a burden. Choose a field that genuinely excites you, as you'll be dedicating a significant portion of your life to it.
Assess your natural talents and abilities to excel in a particular discipline. For instance, if you have a natural aptitude for hands-on exploration and mechanical systems, pursuing a mechanical engineering major could be a perfect fit, potentially leading to a rewarding career in fields such as automotive design, aerospace engineering, or robotics.
Explore the job market and understand the demand for different engineering fields, both locally and on a global scale. This step can help you make an informed decision about your future career path.
Lifestyle and Work Environment
When it comes to engineering, it's not just about the subject matter; it's also about finding a work environment that suits your lifestyle. 
Consider your future career goals and how your chosen engineering major fits into your plans. Research on the market trends for your specialization and see if it is in line with your career aspirations.
Best Undergraduate Engineering Programs
If you are intent in pursuing engineering and know which specialization to pursue, here are the list of the best engineering universities in the country, according the US News 2024 rankings.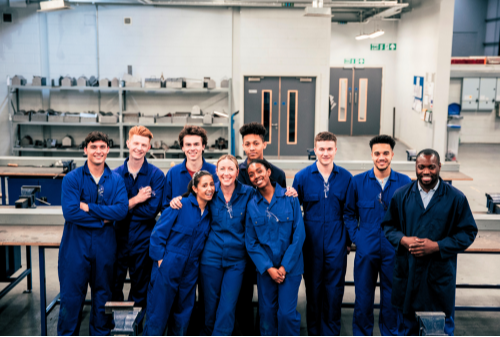 This first Top 10 list includes institutions that are the cream of the crop of undergraduate engineering programs where the highest degree offered is a doctorate. Included are their respective admissions data and other insights.
This blog is part of our Best College Series. 
Read can read the first part:
2024 US News College Ranking which includes the lists for
Best US Colleges, Best Liberal Arts Colleges, and more.

1. Massachusetts Institute of Technology
MIT tops our list of the Best Engineering Colleges. Furthermore, it secured the second place for the overall Best US Colleges and also shared the second place with UC Berkeley in the Top Business Programs category for the US News 2024 rankings.
MIT is renowned for its distinguished faculty which includes Nobel Laureates, MacArthur Fellows and the likes. Furthermore, MIT stands out for its support of undergraduate research.
As per MIT admissions data, a mere 1,259 of the 26,914 initial applicants were granted admission, underscoring the university's remarkable selectivity with an overall freshmen acceptance rate of just 4.68%*.
*Take note that the actual engineer rate might be much lower than the overall rate.
Stanford comes in second on our list. It tied with Harvard University for third place on the overall Best US Colleges 2024 rankings, and also ranked fourth for Best Value Schools.
Stanford Engineering is recognized for its academic rigor and extensive research initiatives. Students have the opportunity to delve into areas such as sustainable urban systems, transportation innovations, and technological approaches to disease treatment. The School of Engineering encompasses various departments, institutes, centers, and labs, providing students with diverse avenues to make substantial contributions to their fields of interest.
Stanford does not publicly release their admissions data.
3. Georgia Institute of Technology 
(tie)
Georgia Tech shares the third spot on our list with UC Berkeley. It is widely recognized for its outstanding engineering program, providing students with ample research opportunities and real-world experiences. Notably, it leads in awarding engineering degrees to women and underrepresented minorities, offering excellent value for an elite education as part of a public university.
A total of 52,354 students sought admission to join Georgia Tech's first-year class in 2023. The university's overall freshmen acceptance rate stood at 16%*, ultimately enrolling 3,772 students.
*Take note that the actual engineer rate might be much lower than the overall rate.

3. 

University of California, Berkeley

 

(tie)

UC Berkeley ties with Georgia Tech at third place. It also ranks first for Top Public Schools for the 2024 US News Rankings, alongside UCLA. 
Berkeley Engineering offers a diverse array of disciplines, from bioengineering to nuclear technologies, allowing you to follow your specific passion. Regardless of your chosen field, you'll benefit from a multidisciplinary education taught by exceptionally accomplished faculty. You'll have hands-on experiences in labs and studios, and you'll be motivated to discover innovative and impactful ways to make a difference in the world.
The overall freshman admission rate for class 2027 is at 11.6%*, with only 14,566 out of 125,910 applicants securing admission.
*Take note that the actual engineer rate might be much lower than the overall rate.

4. 
California Institute of Technology
(tie)
Caltech shares the fourth position for the Best Engineering Colleges with the University of Illinois Urbana-Champaign and 
University of Michigan--Ann Arbor
. Additionally, it holds the seventh spot in the 2024 rankings for Best US Colleges.
Caltech offers diverse majors, including aerospace, mechanical, electrical, chemical, and more. Their programs stand out for their rigorous curriculum, hands-on research opportunities, and personalized mentorship from distinguished faculty members. Notable highlights encompass Caltech's management of JPL for NASA, overseeing planetary exploration missions and Earth monitoring. The institution also oversees significant research hubs like the Seismological Laboratory.
Caltech has not publicly released their total number of students or its acceptance rate, only that they admitted a total of 412 students for Class 2027. 
4. 
University of Illinois Urbana-Champaign
(tie)
The University of Illinois Urbana-Champaign, alongside Caltech and the University of Michigan--Ann Arbor, secures the fourth position in the ranking.
UIUC's Grainger College of Engineering provides a robust academic environment, featuring accomplished faculty who guide undergraduate programs aimed at fostering students' full potential. Within its offerings, students can choose from 15 well-regarded engineering majors and further customize their education through minors and dual-degree programs, granting additional academic flexibility.
University of Illinois Urbana-Champaign has an overall admit rate of 43.7% and a 22.3% college admit rate for engineering. However, specific details regarding the number of applications received and the number of admitted students have not been disclosed.
4. 
University of Michigan-- Ann Arbor
(tie)
The University of Michigan--Ann Arbor shares the fourth position for the Best Engineering Colleges with UIUC and Caltech. Additionally, it secured the third spot for the Top US Public Schools on the US News 2024 Rankings.
UMich boasts of exceptional facilities and top-notch instructors. With 15 highly ranked engineering departments, 18 undergraduate majors, and 57 graduate degree programs, it offers a diverse academic landscape. Additionally, Michigan engineering research has led to 125 patent applications, 44 license agreements, and a remarkable $282 million in research expenditures.
According to their 2022-23 Common Data Set, they received 84,289 first-year applications and admitted over 14,914, garnering an admittance rate of 17.69%*.
*Take note that the actual engineer rate might be much lower than the overall rate.

5. 

Carnegie Mellon University 

 

(tie)

CMU ties with Purdue for the fifth spot on this list. It also ranks seventh in the Best Colleges for Business Programs on the 2024 rankings list of the US News report.
The Carnegie Mellon University College of Engineering fosters an innovative culture and offers a flexible curriculum that attracts innovators. They actively engage in diverse research projects, collaborating with partners in academia, industry, and government. 
Over 60% of undergraduate students work alongside faculty researchers on pioneering projects, helping them develop critical technical skills. Research allows students to explore various fields and can lead to advanced graduate studies for upperclassmen.
According to their 2022-23 Common Set Data, CMU received 34,261 applications and extended admission offers to 3,873 students, resulting in an acceptance rate of 11%*.
*Take note that the actual engineer rate might be much lower than the overall rate.

5. 

Purdue University--Main Campus (tie)

Tying with CMU, Purdue sits on the fifth spot on the list of Best Colleges for Engineering. 
As a Purdue Engineer, you will join over 100,000 global alumni which includes notable figures such as: space pioneers Neil Armstrong and Eugene Cernan, designers like Charles Ellis, and innovators like John Atalla. You'll study alongside experienced professors who offer valuable insights. You can choose from 17 engineering majors, various minors, and even tailor your major through Interdisciplinary Engineering Studies and Multidisciplinary Engineering programs.
For Class 2027, Purdue's admissions rate stands at 13.69%*, with 9,354 students admitted out of the 68,309 applicants.
*Take note that the actual engineer rate might be much lower than the overall rate.

5. 

Cornell University (tie)

Last on our Top 10 list of Best Colleges for Engineering Programs is Cornell University. This institution also ranks eighth for Best Business Colleges and twelfth on the overall Best US Universities list.
Cornell Engineering is the largest and highest-ranked engineering program in the Ivy League. Offering 14 majors and 21 minors, the program provides diverse academic opportunities across the University. Additionally, it sponsors 34 student-led project teams, fostering hands-on learning experiences. 
Notably, Cornell Engineering is the first of its size and prestige to achieve gender parity among students, emphasizing its commitment to diversity. 
Cornell accepted 4,994 out of the 51,326 applications it received, resulting in an admission rate of 9.73%* for class 2027.
*Take note that the actual engineer rate might be much lower than the overall rate.

Here is the Top 10 Undergraduate Engineering Programs without Doctorate Degrees. These programs are offered by institutions where the highest engineering degree available is either a bachelor's or master's

1. Rose-Hulman Institute of Technology

2. Franklin W. Olin College of Engineering (tie)
2. Harvey Mudd College (tie)
3. United States Military Academy at West Point
4. California Polytechnic State University--San Luis Obispo (tie)
4. United States Naval Academy (tie)
5. Bucknell University (tie)
5. United States Air Force Academy (tie)
6. California State Polytechnic University—Pomona (tie)

6. Cooper Union for the Advancement of Science and Art (tie)
Insights and Decision Making
Ultimately, choosing the right engineering major is a personal decision. It's essential to weigh the pros and cons, seek advice from academic advisors or admissions counselors, and keep an open mind for future opportunities. To gain real-world insights into engineering disciplines, you can also consider talking to engineering professionals, current students, and alumni. Hearing their experiences and perspectives can provide invaluable guidance and help you make an informed decision.
Engineering is a versatile field, and your journey can take you to exciting places you might not have initially imagined. Finding the engineering major that aligns with your interests, strengths, and career goals is the first step toward a successful and fulfilling journey in this dynamic field. So, take your time, explore your options, and embark on the path that resonates most with you.
---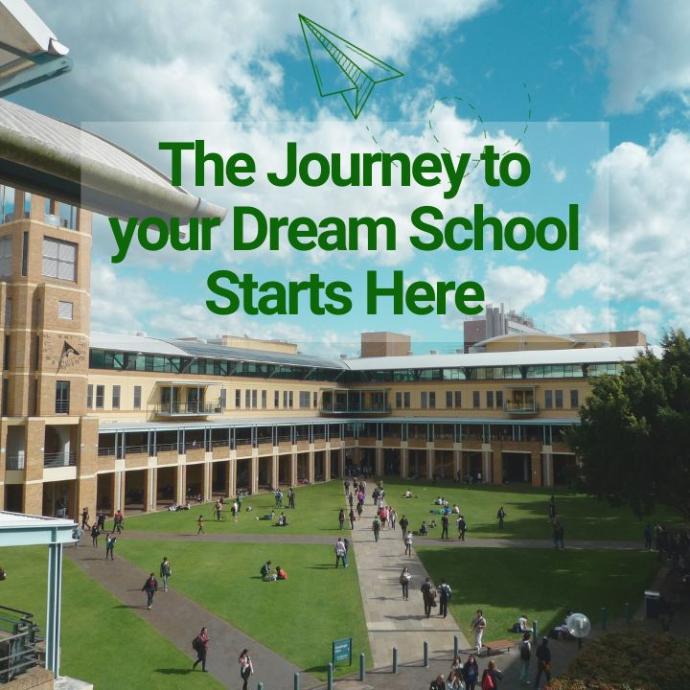 Schedule an information session with 7EDU.
Learn more about the 7EDU counseling program and how we can support your learning and development.