While it may only take a few weeks to compile all of the needed parts of your college application such as transcripts, a resume, essay, and test scores it is important to remember that these items take months if not years to develop. Transcripts reflect the grades that you earn throughout your high school career so it is critical that you begin preparing for your college applications well before senior year.
College Application Timeline Planning
The key to preparing for college applications is to plan ahead and execute certain tasks during specific grade levels. By preparing for these applications one year or even one semester at a time you will set yourself up for success when compiling your application materials.
Early College Preparation in
Grades 9-10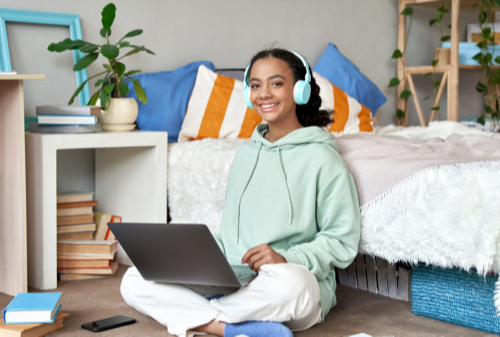 Meet with your counselor.
This provides you with the opportunity to determine what classes you should take and what activities you should participate in to put yourself in a good position for college.
Be involved.
Participating in extracurricular activities, sports, groups, and clubs is an important and fun part of high school. Colleges like to see students who are engaged with their school community outside of class.
Focus on your classes.
Colleges will see all of the grades that you earn throughout high school. Start off on the right foot and be a dedicated student from the beginning.
Maximize testing opportunities.
The PSAT Is given to students In grades 9, 10, and 11 to help them prepare for future standardized tests. The scores earned in grades 9 and 10 do not count toward scholarship opportunities or college admissions but these tests are a great way to prepare for college admissions exams and should be taken seriously.
Start your resume.
Your resume will be highlight your accomplishments and engagement throughout your high school career. Keep track of any academic and athletic awards, extracurricular accomplishments and community service from the beginning so your resume is ready to by the time you reach senior year.
Make your summers count.
Your time away from school during the summer is a great opportunity for you to further your education by taking summer classes, gain professional experience at a job or internship, and researching and visiting colleges.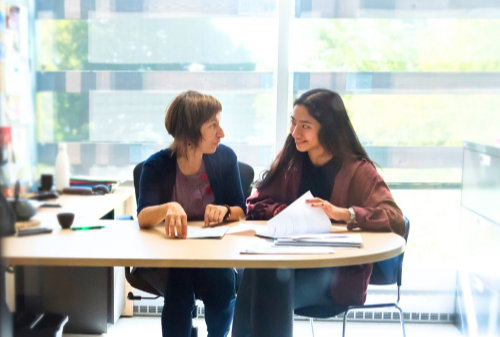 Mapping Out College Applications in 
Grade 11
In addition to keeping up with the tasks listed for students in grades 9 and 10, students in grade 11 should focus on furthering their involvement in their community, taking rigorous classes, and developing themselves as leaders by taking the following steps:
Meet with your counselor.
It is important to check in with your counselor to ensure that you are on track academically and are taking the necessary steps to prepare for college.
Take the PSAT/NMSQT in October.
This test not only prepares you for future standardized assessments but could earn you possible scholarship opportunities based on the score you earn.
Prepare for the SAT and/or ACT.
While some schools are moving towards a test optional admissions process, scores on standardized testing is still an important factor in the college application process. It is better to start studying and taking these exams earlier rather than later to allow time for retesting if necessary.
Take the first step towards SAT success and schedule your FREE mock-test and diagnostic today! Book now to secure your spot.
Research schools that you are interested in.
You can do this by looking online, going to college fairs, speaking to college representatives that visit your school, and starting to actively learn more about the schools you are interested in.
Take on additional responsibility and leadership roles.
Find ways to increase your involvement in extracurriculars that you have been participating in. For example, run for an officer's position in the clubs you are a member of, captain your sports team, or run for student government.
College Prep Steps for Senior Year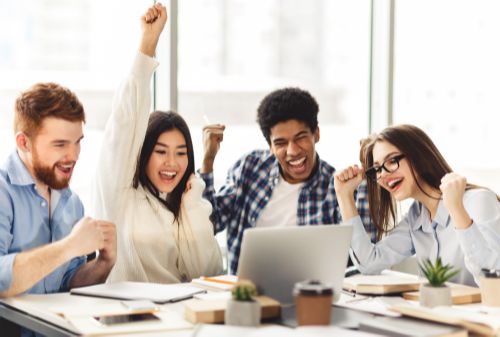 Senior year is when all of the pieces of the puzzle start to come together as you begin your college applications. By this point you hopefully have a strong transcript that reflects rigorous classes and good grades, a competitive standardized test score, and a resume that highlights your involvement and engagement In your community.
During this pivotal year, starting In the summer following grade 11, you will begin compiling these pieces and formulating them into the materials needed for your application. Completing the following steps will help you complete the process of applying to college:
Request letters of recommendation.
Recommendation letters can be written by teachers, administrators, mentors, and employers and can help set your application apart from other students by highlighting your unique skills and personality.
Write your personal statement essay.
Several colleges require students to submit a personal essay that consists of approximately 500 words. This essay provides students with an opportunity to highlight who they are and what sets them apart from the crowd.
Struggling on writing your Essays?
Read more on our Ultimate Guide to College Essays to learn what makes a great essay and get inspired to your write your own stand out essay!
Complete your application.
Once you have complete all of the previous steps you will have the information you need to begin applying to colleges in the Fall of your senior year. You can find college applications directly on the school website or on platforms such as Common App and Coalition. In your applications you will be providing information about yourself and your family such as demographic and academic information. In your application you will also answer questions like what your major will be, if you are applying for summer, spring, or fall, and which campus you would like to attend. You will need to request for your transcript to be sent from your school to the colleges you are applying to as well as requesting your test scores from SAT and/or ACT. If the colleges you are applying to request essays and resumes you will submit this information at this time as well.
Once you have completed the application you will be notified by the college regarding their admissions decision.
If you have any questions regarding which college may be the best fit for you, which colleges you may want to apply to, or further guidance about what steps you should be taking now please reach out to your counselor for help in researching schools.
---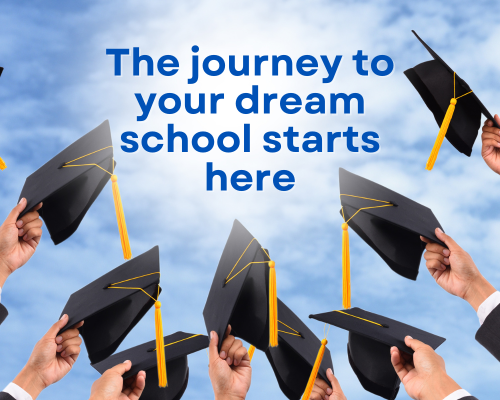 Schedule an information session with 7EDU.
Learn more about the 7EDU counseling program and how we can support your learning and development.