The college application process, let's admit it, can be complex and overwhelming. However, the secret to making this process easier lies in two fundamental principles: starting your preparations early and staying organized.
Most students typically dive into specific college application tasks during the summer between their junior and senior years. However, some students opt for an early start in their college preparation journey, often laying the groundwork very early on. While this approach may seem rigorous, results show that it equips students better, and it's a strategy endorsed by experts for good reason.
It is important to keep a schedule for your application journey and create your own personal roadmap to ensure that you are well-prepared and don't miss anything.
The College Application Process
In this blog, we will explore the application process and provide insights that can help you navigate this intricate journey with confidence, setting you on the path toward higher education success. 

Create Your College List
Crafting a well-considered list of potential colleges is one of the most critical aspects of college application preparation.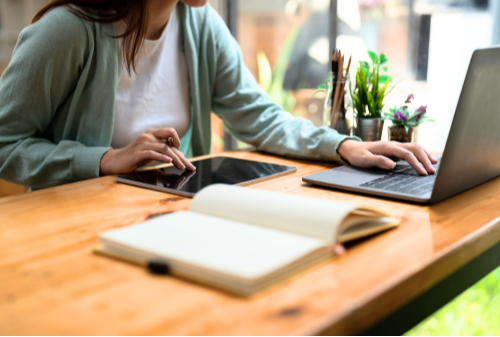 Begin this process with meticulous research during the summer before your senior year. Take the time to explore various colleges, considering factors such as location, academic programs, campus culture, and your personal preferences. Research. Research. Research!
While creating your list, pay close attention to each institution's specific application requirements and deadlines. To learn more, read our blog on Choosing the Right College and Application Type.
Choose your Application Type
Selecting the right college application type is a pivotal decision in the application process.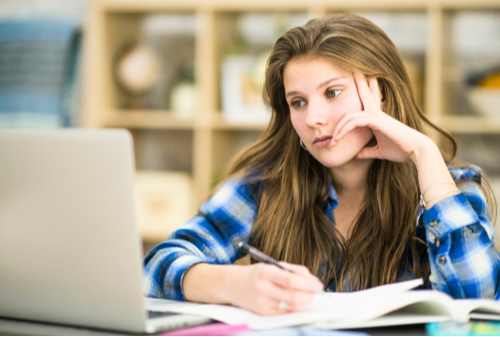 Each type has distinct deadlines and implications. Early Decision (ED) and Early Action (EA) offer faster responses, while Regular Decision provides more time for consideration. For those interested in financial aid, nonbinding deadlines like EA and Regular Decision are often recommended. It's important to note that ED and some EA options are binding, meaning students must attend if accepted.
Learn about the different application types on our blog What To Know About College Early Applications 2023-24  for more in-depth insights. Remember, each college has its submission timeline, so thorough research and scheduling are key to ensuring a smooth application journey.
List of Application Requirements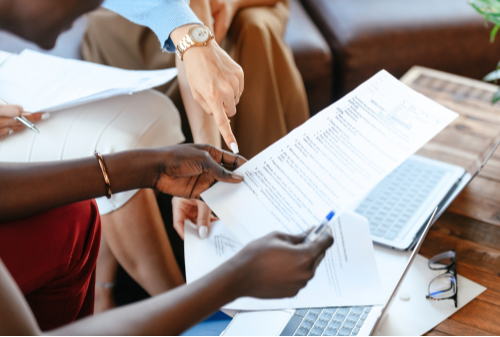 Completed Application Form
The college application form is where you provide details about your academics, extracurriculars, and personal background. Make sure to be thorough and review your application carefully
Transcripts aren't just about numbers; Admissions officers review a student's entire high school journey, spanning all four years. Understanding the varying availability of advanced placement (AP) courses among schools, they value students' pursuit of challenging courses within their academic context, prioritizing excellence and strong grades over course abundance. Even electives are carefully considered by admissions officers. These courses offer additional opportunities for students to showcase their dedication and interests.
Your grades significantly influence opportunities for college admissions and scholarships. Colleges often have minimum GPA requirements, making a strong academic record a key factor in gaining admission. Additionally, many scholarships are awarded based on academic excellence, making good grades an essential asset for reducing the financial burden of higher education and opening doors to future career opportunities.
Understanding the diverse testing policies is crucial for college applicants. Some colleges mandate testing, requiring students to submit SAT or ACT scores as part of their application. Others have adopted test-free policies, also known as "test-blind," where students are not even provided with the option to submit test scores.
It's important to check the college's website to see if their test-optional or test-free policy applies to you. Some colleges may still ask certain groups, like athletes, out-of-state applicants, or those applying for specific programs or scholarships, to submit test scores. Additionally, if your high school grades are below a certain level, some colleges might also require a test score.
Letters of Recommendation
Admissions committees seek a deeper understanding of applicants beyond their GPA and standardized test scores. A good recommendation letter should illuminate a student's intellectual and personal qualities, showcasing their growth during high school and future goals. While it's important to discuss academic performance, it should also emphasize personal strengths and contributions to the school community. Strong recommendations focus on key characteristics and themes, such as community involvement, special talents, and maturity. 
When requesting a recommendation, provide a clear and concise explanation of your goals and the purpose of the letter (e.g., college admissions, scholarship application). 

Ask for letters of recommendation well in advance, ideally several months before you need them.
In the college application process, colleges usually request a personal essay to gain deeper insights into applicants. They're interested in understanding your background, your positive qualities, and seeing concrete examples of these qualities in your life. This essay provides an excellent opportunity for you to leave a favorable impression on the admissions officers.

Your goal should be to craft an essay that:

Shows your human side.
Makes your application stand out and be unique.
Highlights your special strengths.
Learn how to write a stand out college essay on our blog The Ultimate Guide to College Essays, or check out our UC Writing Prompts Series which break down the individual UC prompts.
College interviews offer a unique opportunity for students to express themselves beyond the constraints of essays and formal communication. Admissions officers value these conversations as a means to understand applicants' stories and motivations more personally. The when, where, and who of college interviews can vary widely, from on-campus meetings with admission staff to off-campus discussions with alumni. Preparation is key, involving research on the institution, thoughtful questions, and specific examples of your interest and contributions. Dress appropriately, arrive punctually, and maintain a poised demeanor.
Auditions and Art Portfolios
Art schools and programs often require applicants to submit a portfolio or undergo auditions, depending on their chosen discipline. Ace your audition by choosing material you love and stay organized with a trusty spreadsheet to manage program requirements and deadlines, making the process smoother and less stressful.
Crafting an art portfolio is a demanding process, often taking several months to a year. Create extra artworks to select the best pieces and hone your skills. Mind school-specific prompts, steer clear of clichés, and prioritize neat, well-photographed presentation.
7EDU's experienced senior art counselors are here to assist you with personalized projects, portfolio design, and school applications in various creative fields.
Explore our Arts and Design page or schedule a consultation to learn how we can help you get into your dream art school.
Application Checklist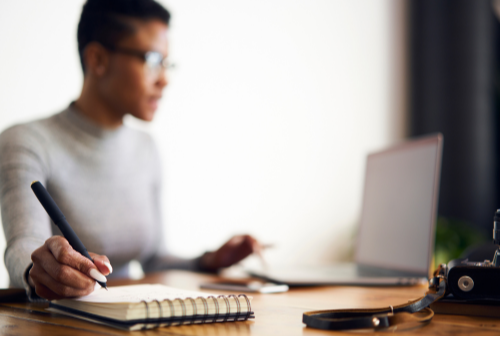 The FAFSA, or Free Application for Federal Student Aid, is a crucial form required by all schools to determine eligibility for federal financial assistance, such as loans, grants, and work-study programs. To access these federal benefits, completing the FAFSA is a must.
Fortunately, most students are eligible for some form of federal aid through the FAFSA. Despite its importance, the process can be daunting. The paper version has over 100 questions, more complex than even the standard federal tax form. Thankfully, the online FAFSA streamlines this process with skip-logic technology, tailoring questions to each applicant's situation. Completion time varies, taking longer for dependent students who must provide both their own and their parents' information, and the first submission may require more time.
The Common Application is a convenient tool used by over 1,000 schools worldwide, simplifying the college application process for students. It allows both first-time and transfer applicants to apply to multiple colleges simultaneously, reducing the need to repeatedly provide basic information.
The time needed to complete a college application depends on the school's requirements. Experts advise students to allocate at least two months for this process. This includes filling out personal information, collecting necessary documents, and crafting personal statements and any extra essays some schools may request. You can find specific writing guidelines for each school on the Common App's Student Solutions Center.
Find and Secure Scholarships for College
Financial aid makes college affordable by providing money to help cover tuition costs. This aid includes grants, scholarships, work-study, and loans. For most students, it's crucial for affording college. About two thirds of college students receive financial aid based on their family's finances. To apply for need-based aid, most students fill out the FAFSA. You might also need to complete the CSS Profile if your school requires it. Aid comes from various sources like federal and state agencies, colleges, and foundations. The amount you receive depends on specific guidelines. To get federal aid, you must answer questions to determine your ability to pay for college.
Review Your Application Before Submitting.
Before you hit the final submit button, take a moment to review your application thoroughly. This step is often underestimated but crucial. Reviewing helps you catch errors, inconsistencies, and missing information that could harm your chances.
Follow directions, proofread for errors, and ensure all required fields are accurately filled. Review documents like transcripts and recommendation letters. Keeping a copy for your records is wise. This effort shows attention to detail, dedication, and can boost your chances of success in your academic journey.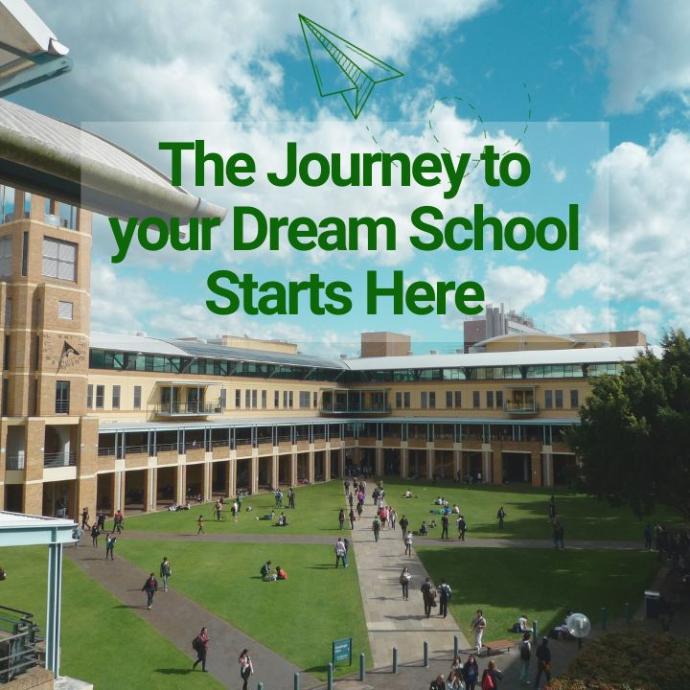 Schedule an information session with 7EDU.
Learn more about the 7EDU counseling program and how we can support your learning and development.