Before becoming one of the greatest scientific minds in history, Albert Einstein participated in several mathematics and physics competitions during his formative years.
In 1895, at the age of 16, he applied to the Swiss Federal Institute of Technology (ETH Zurich) but failed the general entrance examination. Undeterred, Einstein spent the next year diligently preparing for the entrance exam and excelled in the mathematics and physics sections. His exceptional performance in these subjects caught the attention of the admissions board, leading to his eventual acceptance into the prestigious institution.
Einstein's participation in STEM competitions not only showcased his exceptional problem-solving abilities but also paved the way for his groundbreaking contributions to the fields of theoretical physics and the development of the theory of relativity. His story serves as a remarkable example of how engagement in STEM competitions can shape the trajectory of one's academic and scientific success.
Just like Einstein, you have the potential to unlock extraordinary achievements by immersing yourself in these exhilarating events.
Engaging in STEM competitions offers a compelling avenue to fortify your academic profile and maximize your college admissions opportunities. These competitions not only showcase your passion and commitment to your chosen field but also cultivate essential skills highly valued by admissions officers, such as problem-solving, teamwork, and critical thinking. Through tangible achievements in these competitions, such as winning awards or publishing research, you can create a standout portfolio that sets you apart from other applicants. 
6 STEM Competitions to Boost Your Academic Profile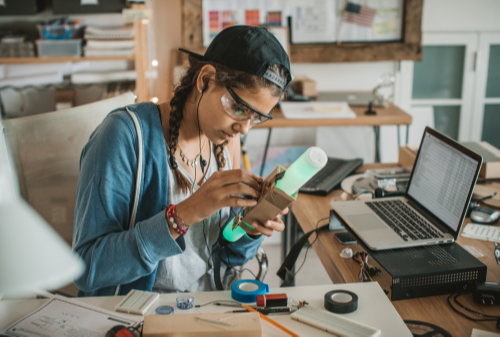 1. Regeneron International Science & Engineering Fair (ISEF)
Known as the national science fair, the Regeneron ISEF is the largest international pre-college science competition, showcasing innovative research in various scientific disciplines in 21 STEM subcategories. 
Eligibility:

Students in grades 9-12 or equivalent who have competed in a Regeneron ISEF affiliated science fair and won the right to attend Regeneron ISEF
Awards:
1st, 2nd, 3rd, and 4th places are awarded in each category with prizes of $5,000, $2,000, $1,000, and $500, respectively. There are also Top Awards given to selected 1st place category winners, which range from $10,000 to $75,000. Additional awards are granted in the form of scholarships, internships, and other prizes to hundreds of student Finalists.
Deadline:
January-March
Start competing at your local qualifying fairs
2. Regeneron Science Talent Search (STS)
The Regeneron STS is one of the oldest and most prestigious science competitions for high school seniors in the United States, providing students a national stage to present original research.
Eligibility:

Any student that is enrolled in and attending his or her last year of secondary school in the US and its territories may apply. Students that are US citizens living abroad may qualify.
Awards:

300 individuals will be awarded $2,000, with an additional $2,000 going to their respective high schools to support STEM education.
The top 300 scholars will moreover be invited to apply for the Regeneron's summer internship program. All 40 finalists will win an all-expenses-paid trip to Washington, DC for the Regeneron Science Talent Institute where they will have the opportunity to explain their research to some of the leading top scientists and compete for the top 10 awards.
Each finalist will receive a minimum $25,000 award with the chance to compete for the top award of $250,000.
Deadline:

The 2024 application is open now through November 8, 2023.
3. FIRST Robotics Competition
The FIRST Robotics Competition (FRC) is an international high school robotics competition that combines the excitement of sport with the rigors of science and technology. It's often called the "varsity sport for the mind."
Eligibility:

Participants should be in 9th to 12th grade or equivalent secondary school level. Students must be part of a team to participate. Teams can be formed in schools, community groups, or even groups of friends. 
Awards:
The awards are grouped into four categories: Machine, Creativity, and Innovation Awards, Team Attribute Awards, Submitted Awards, and Robot Performance Awards. The Founder's Award and Volunteer of the Year Award stand alone.
Deadline:

The registration deadline for the FIRST Robotics Competition (FRC) can vary from year to year.
The specific deadline is typically announced by FIRST, the organization that oversees the competition. In the 2024 competition season, payment for the first regional and district events has to be received by Nov 13, 2023
As one of the more famous STEM contests, the Science Olympiad is a competitive science tournament that brings together students from various schools to showcase their knowledge and skills in different scientific disciplines. It is designed to promote interest and excellence in science education.
Eligibility:

The competition holds three separate divisions:
Division A (Grades K-6)
Division B (Grades 6-9)
Division C (Grades 9-12)
Students must be from the membership school and can compete only at one division level at a single school.
Awards:

The Science Olympiad awards vary depending on the level of competition (regional, state, or national) and the specific event.
Here are some common awards given in Science Olympiad competitions:

Overall Team Awards:
These awards recognize the top-performing teams based on their cumulative scores across all events in the competition. Awards may be given to the top three or more teams.
Event Awards:
These awards are given to teams or individuals who excel in specific events. The top-performing teams or individuals in each event receive medals, trophies, or certificates.
Medals:
Medals are often awarded to the top-performing teams or individuals in each event. The number of medals given may vary depending on the competition.
Trophies:
Trophies are awarded to the overall top-performing teams in the competition. These teams demonstrate excellence across multiple events and have the highest cumulative scores.
Certificates:
Certificates of participation or achievement may be given to all participating teams or individuals to recognize their efforts and involvement in the Science Olympiad.
Deadline:

The deadline for registering for The Science Olympiad can vary depending on the region and the specific competition. It is best to check the official Science Olympiad website or contact the organizers of the event in your region for the most accurate and up-to-date information on registration deadlines. 
The Microsoft Imagine Cup is a global student technology competition sponsored by Microsoft. It aims to inspire and empower students to use their creativity and technical skills to solve real-world problems through innovative technology solutions.
Eligibility:

Participants must be at least 16 years old and enrolled as students in an accredited educational institution, such as a high school, college, or university, at the time of registration. Each team can consist of up to 3 student members and must have a faculty mentor who is affiliated with the educational institution they are enrolled in. 
Awards:

There are regional finals with $20,000 in prizes for top 3 finalists, as well as a World Championship, where students compete for $100,000 and the Imagine Cup trophy.
Deadline:

The registration deadline for Microsoft's Imagine Cup varies from year to year. The competition typically opens for registration several months before the submission deadline, which is usually around early spring. To get the most accurate and up-to-date information on the registration deadline for the current year, visit the official Imagine Cup website or contact the organizers directly.
6.  MathWorks Math Modeling Challenge (M3 Challenge)
The MathWorks 3M Challenge is a competition that involves using mathematical modeling techniques to solve real-world problems. Participants are presented with a problem statement and are required to develop a mathematical model that accurately represents the problem and provides a solution or analysis.

The challenge typically involves applying mathematical concepts, such as calculus, statistics, optimization, and probability, to address complex and interdisciplinary problems. 
Eligibility:

The M3 Challenge is a competition open to high school juniors and seniors in the U.S. and sixth form students in England and Wales. Students compete in teams (3-5 students in addition to an adult coach) over the Internet to solve a specific real-world problem that is not announced until Challenge weekend, usually in Spring every year. The problem is always one that can be tackled with applied mathematics, math modeling, and computer programming.
Award:

M3 Challenge Champions (Summa Cum Laude Team Prize): $20,000
M3 Challenge Runner Up (Magna Cum Laude Team Prize): $15,000
M3 Challenge Third Place (Cum Laude Team Prize): $10,000
M3 Challenge Finalist (Meritorious Team Prize): $5,000 (3 teams)
Deadline:

The deadline for registering for the MathWorks 3M Challenge varies year by year. It is best to check the official competition website or contact the organizers of the event in your region for the most accurate and up-to-date information on registration deadlines. 
In conclusion, participating in STEM competitions is a transformative journey that not only strengthens your academic profile but also enhances your prospects in college admissions. These competitions enable you to showcase your passion, dedication, and problem-solving skills, setting you apart from other applicants. By actively engaging in STEM competitions, you cultivate a diverse range of abilities and accumulate tangible achievements that demonstrate your readiness to tackle real-world challenges. Admissions officers recognize the value of these experiences and recognize the unique qualities they bring to your academic journey.
---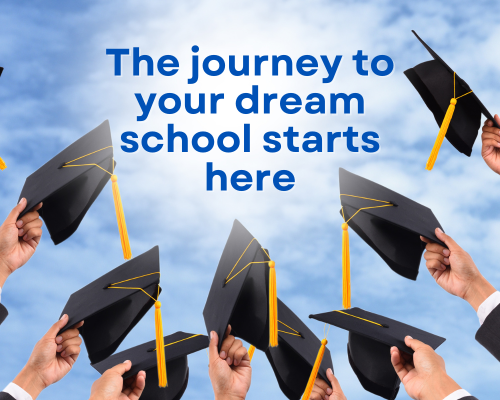 Schedule an information session with 7EDU.
Learn more about the 7EDU counseling program and how we can support your learning and development.