How Taking Art Courses Can Benefit Your Academic Profile
Taking art courses can be a game-changer for your academic and professional life. Whether you're pursuing art as a career or simply seeking to explore your creative side, art courses can provide a pathway to personal and professional growth. By adding art courses to your academic portfolio, you can cultivate your creativity, develop critical thinking skills, and gain hands-on experience in a variety of mediums.
Beyond the obvious artistic benefits, taking art courses can also have a significant impact on your future academic and career opportunities. By building a strong art portfolio, you can demonstrate your unique skills and stand out from other applicants when applying to colleges or pursuing job opportunities. 
Promotes Diversity and Inclusivity
Art courses can promote diversity and inclusivity in a variety of ways. First, by exposing students to art and cultures from around the world, students can broaden their understanding of different perspectives and ways of thinking. This can lead to a more inclusive academic community and a deeper appreciation for cultural diversity. Additionally, art courses often challenge students to think critically and creatively, which can help them develop the skills needed to tackle complex social issues.
Creates a Strong Portfolio for College Applications
Art courses can help students develop a strong portfolio for college applications. Whether a student is interested in pursuing art as a major or simply wants to showcase their creativity and skills, a strong art portfolio can set them apart from other applicants. By taking art courses and building a portfolio, students can demonstrate their dedication and commitment to their craft, as well as their ability to think creatively and problem-solve.
Enhances College and Career Opportunities
Taking art courses can enhance college
and career opportunities, particularly for students interested in pursuing art-related fields. For example, art courses can provide students with the foundational skills and knowledge needed to succeed in art school or a career in the arts.
Additionally, skills developed in art courses, such as creativity, problem-solving, and communication, can be applied to a variety of academic and career paths. For example, a student who takes art courses and develops their creativity may be better equipped to pursue a career in marketing or advertising.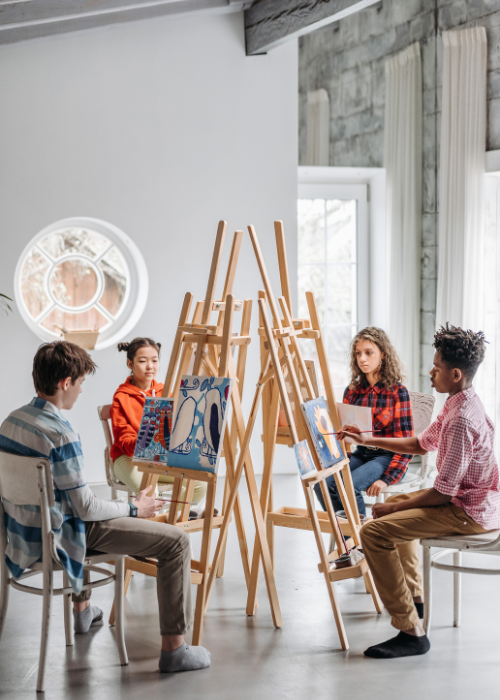 Taking art courses can be a valuable addition to a student's academic profile. In addition to the above points, while studying art courses, our most innovative and exclusive projects "Art Interdisciplinary Projects" can improve students' comprehensive practical and creative abilities. On the basis of learning their dream majors, they can deepen their professional understanding and enhance their thinking dimension. Enrich knowledge and enhance university application advantages. You will stand out more from your competitors.
Therefore, studying art and having your own "Art Interdisciplinary Projects" can not only cultivate your sentiment and increase your chances of entering a better university, but also allow you to understand your major and your future career in an all-round way in another dimension, which will benefit you throughout your life.
Take your academic portfolio to the next level and impress admissions committees with your creativity and innovation by enrolling in art and design courses today!
7EDU Youth Art Competition & Auction
(Grade 5-12)
Join 7EDU and top art teachers from leading universities for an exciting event at the Cupertino Library.
If you're a San Francisco Bay Area resident who loves art, submit your own works for the chance to participate in this unique competition and gain valuable insights into your creative potential.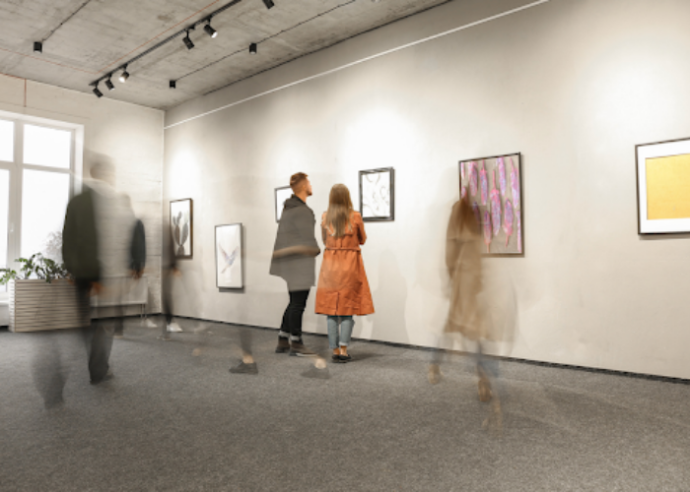 Watch our Latest Video
Join us on our 5-day Art and Design Summer Camps at 7EDU! Our camps offer a unique opportunity to unleash your creativity and learn new skills in a supportive and fun environment.