The Role of Youth Advocacy in College Admissions
Engaging in projects and initiatives during high school not only allows students to make a positive impact in their communities but also holds significant benefits for their college applications. By starting these projects early on, high school students demonstrate their initiative, leadership skills, and commitment to creating change. Such involvement showcases their ability to take on challenges, work collaboratively, and make a tangible difference.
In the wake of young advocates transforming communities, it's inspiring to see high school students taking charge and raising awareness about critical issues. Today, we share two youth-driven advocacy insights:
Youth Advocates Making Inspiring Impact
In Oakville, Ontario, Lily Liang, a grade 11 student, has taken it upon herself to give back to her community. Through her determination and the support of her community, she undertook a remarkable endeavor to raise funds for the Queen Elizabeth Hospital Foundation's #QEHBigDay of Giving, an effort that brought in an impressive $5,000. Lily's story serves as a shining example of how one person's actions, fueled by empathy and a desire to make a difference, can create a ripple effect of kindness and generosity.Top of Form
Student's Journey to Raise Awareness
As the impact of young voices ignite change, young individuals like Diana Su are making a significant impact. Through her passionate commitment to raising awareness, Diana utilizes her platform as a writer on student-led website and national magazine Teen Ink, to shed light on important social issues, with a particular focus on breast cancer. She emphasizes the vital role of knowledge, early diagnosis, and insurance in the fight against this prevalent disease. Diana's inspiring efforts serve as a testament to the transformative power of youth, as they harness their voices, skills, and platforms to bring about positive change. 
Read more on related blogs:
Youth Advocacy's Significance in College Applications
What makes these acts truly remarkable is that it originates from the voices of high school students, who are actively participating in raising awareness about social issues and taking initiative to make a difference in their communities. It is a testament to the power of the younger generation in creating meaningful change and educating their peers and communities about vital health issues.
Colleges and universities seek students who go beyond academics and show a genuine passion for social causes. Engaging in these projects during high school not only demonstrates a student's dedication to improving the world around them but also highlights their ability to manage time, organize events, and inspire others. These experiences can make a student's college application stand out, showcasing their ability to contribute to the campus community and positively impact the world beyond graduation.
---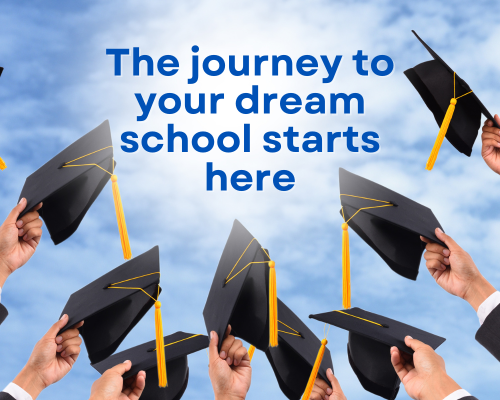 Schedule an information session with 7EDU.
Learn more about the 7EDU counseling program and how we can support your learning and development.