Creativity Boost Fun Camp (G2-5) - January 2024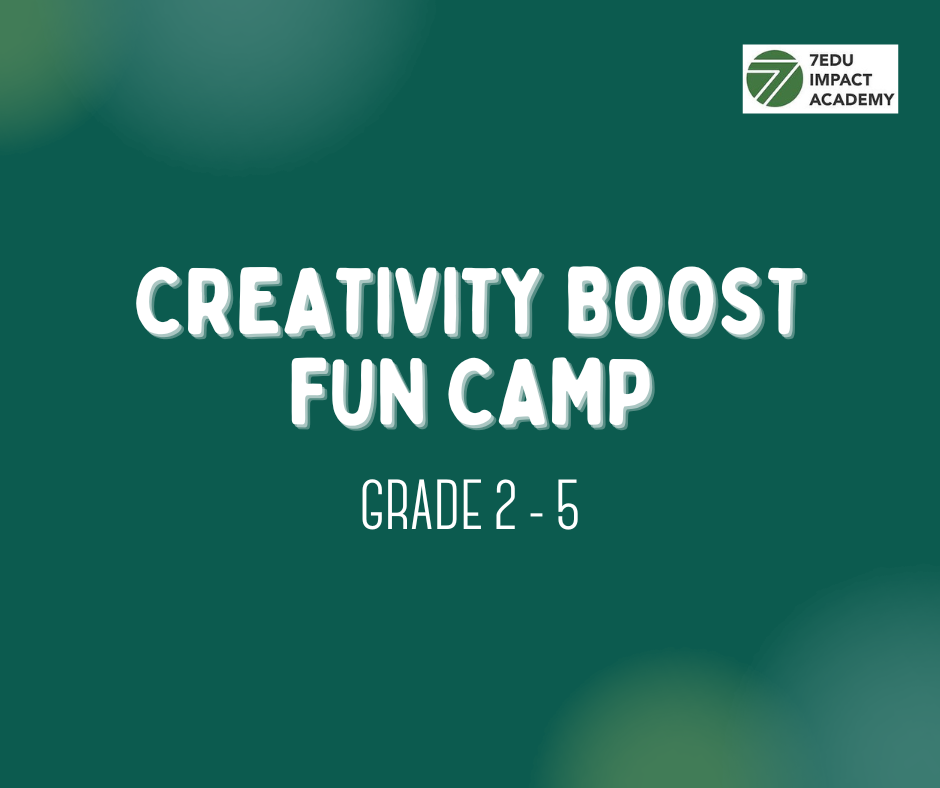 ---
Schedule (Pacific Time):
January 2 - 6, 2024
Tuesday - Saturday
10:00 AM - 12:00 PM,
1:00 PM - 3:00 PM
(12:00 PM - 1:00 PM Lunch)

Grade 2 - 5
Creativity Boost Fun Camp 
Welcome to Creativity Boost Fun Camp, a dynamic and engaging campus experience where the world of imagination seamlessly connects with self-expression! It's a unique space where creativity and self-discovery thrive.
What to Expect:
Diverse Artistic Exploration: Our comprehensive program covers various artistic forms, from painting and drawing to sculpture and mixed styles. Discover the medium that resonates most with you and watch your skills flourish in real time.
Community Connection: Engage with a vibrant community friends, and sharing insights as you explore the world of art together. Art transcends boundaries and connects us through our unique creations, and you'll experience this firsthand on our campus.
Challenge Transformation: Embrace challenges and obstacles as integral components of artistic development. We equip you with the skills to transform setbacks into stepping stones for artistic growth, all within the vibrant campus environment.
Art Showcase: Celebrate your artistic journey with a grand on-campus exhibition, where you can proudly present your creations, showcasing your progress and unique artistic style.
Why You Should Join:
Immerse in Creativity: Our camp provides a stimulating and supportive on-campus environment for you to immerse yourself in creativity and explore your artistic potential without limitations.
Self-Expression: Art is a powerful medium for self-expression. Discover how to convey your emotions, thoughts, and ideas through your artwork, enabling you to better understand and communicate your inner world.
Cultivate Skills: Whether you're a budding artist or a seasoned creative, our on-campus program caters to all skill levels. You'll receive expert guidance to hone your artistic abilities in a physical studio setting.
Creativity Boost Fun Camp on our campus invites you to embark on an exciting artistic adventure where your unique voice, emotions, and imagination are celebrated in person. Join us, and together, let's create, learn, and grow in the world of art!
---
Class Type: Small Group
Course Period: Winter 2023

Creativity Boost Fun Camp (G2-5) - January 2024
---