7EDU AP courses are officially recognized and approved by the College Board.
What are Advanced Placement (AP) Courses and Exams?
The Advanced Placement (AP) program was developed by the College Board to grant high school students the experience of introductory-level college classes. Currently there are 39 AP courses.
AP exams are administered in May each year, and are designed to evaluate how well students have mastered the content and skills required by a specific AP course.
Benefits of Taking AP Classes and Exams
Show Your Passion
AP courses allow students to pursue challenging inquiries related to the subjects they are interested in pursuing. For example, if you aspire to become an engineer, you can take AP Calculus and AP Physics to demonstrate your love for engineering and prepare yourself for it!
Increase Competitive Advantage in College Application
Taking an AP course and passing its exam demonstrate a student's capability of handling corresponding college-level work, which will strengthen college applications immensely.
Improve your GPA
Many high schools give higher weights to AP grades when calculating weighted GPA; thus, a student's weighted GPA will be higher if he or she does well in AP courses.
7EDU's AP classes are catered to the individual needs of students.

Regardless of where you plan to take AP courses, 7EDU can support your learning journey.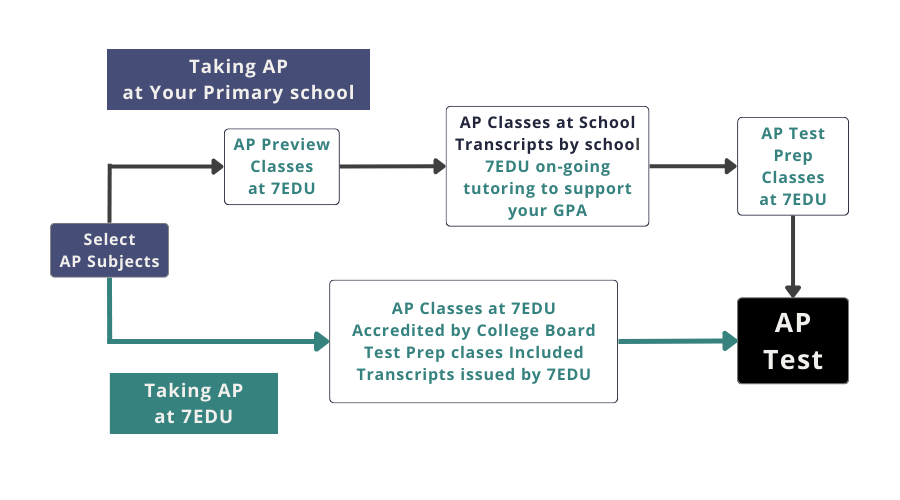 How to select AP classes? How to effectively study AP classes and prepare for AP exams?
Study AP at 7EDU - 2023-24 School Year Open for Registration
Our AP Regular Courses are offered during the fall and spring semesters of a school year. They are designed by following the AP course and exam guidelines offered by the College Board and can be viewed as a replacement for a traditional AP course offered in school.
7EDU's AP courses are recognized and approved by the College Board. In addition to covering course material, our courses include test preparation that consists of key point reviews, preparation strategies, and mock tests. After completing a course, you will be fully prepared to take the national AP test and receive official transcripts from 7EDU. These transcripts can be included as part of your college applications and incorporated into your GPA.

7EDU Test Prep Courses to Support Your Learning
Whether you take AP courses at your primary school or plan to self study, these following 7EDU AP courses will support you to have a successful learning experience during the school year, achieve high GPA and high scores in the national AP tests in May.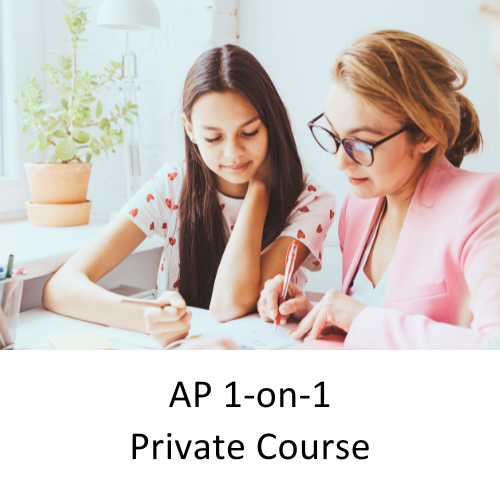 7EDU's personalized AP 1-on-1 private courses — tailored for focused AP test prep to enhance your academic journey.
Contact us for details.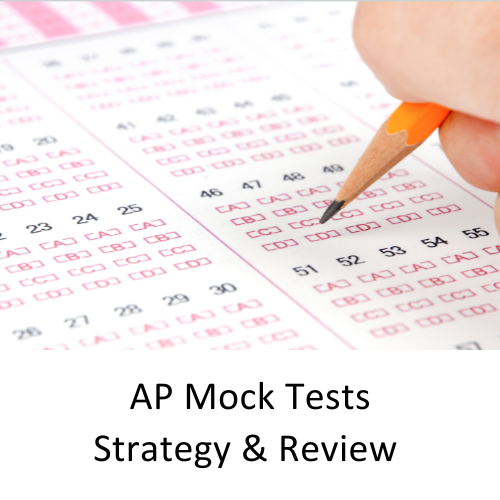 Combine concept reviews, rapid checks, and skill-building to excel in the AP exams. A vailable Spring 2024.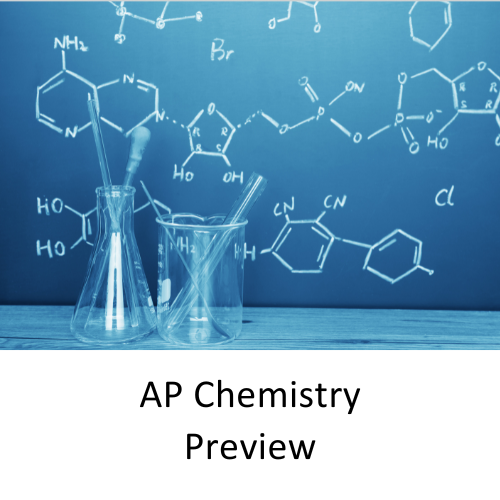 Dive into key general chemistry concepts and skills. Get a preview of what's expected on the AP Chemistry exam. Available Summer 2024.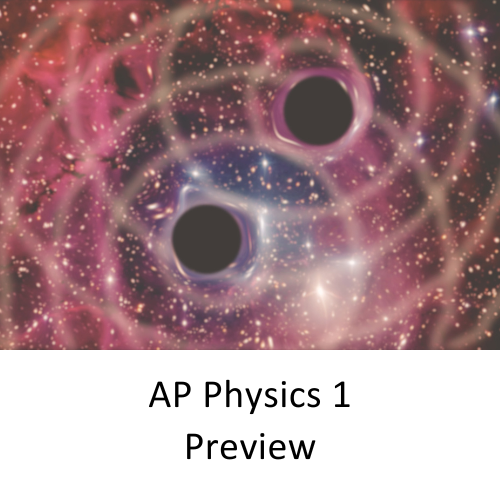 Join our preview to conquer the initial 6 major areas, focusing on core concepts through active discussions and homework support. Available Summer 2024.

---
The 7EDU promise:

Our experienced, dedicated instructors are committed to your child's success.