Choosing the right college major is a pivotal decision that can shape your academic journey and future career. If you're someone with an innate curiosity about the natural world, a passion for discovery, and a desire to make a meaningful impact on the planet, then a degree in biology might be the perfect choice for you. In this blog, we will be covering the  essential insights into the pursuit of a biology degree in college as well as the Best Colleges for Biology and Biochemistry in the United States according to the US News rankings.
Are you a Good Fit for Biology?
If you're thinking about pursuing a bachelor's degree in biology, it's helpful to know that this field is open to a diverse range of individuals, and there aren't strict prerequisites. However, there are certain qualities and interests that can enhance your experience as a biology major.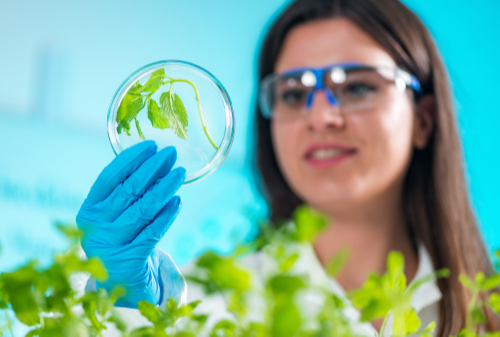 If you're naturally curious about science, enjoy exploring the outdoors, and have a passion for problem-solving, biology is a great fit. Whether you prefer laboratory work or hands-on learning, attention to detail and an interest in real-world applications will serve you well in your biology studies. In essence, biology welcomes students who are curious, nature enthusiasts, problem solvers, and those who enjoy both theoretical and practical learning experiences.
Best Colleges for Biology and Biochemistry in the U.S. for Undergrad
Here are the best universities for Biology and Biochemistry in the United States with undergraduate programs according to the US News and World Report:
1. Harvard University

This Ivy league tops the list of best colleges to study Biology and Biochemistry in the United States and is well-known for its selectivity.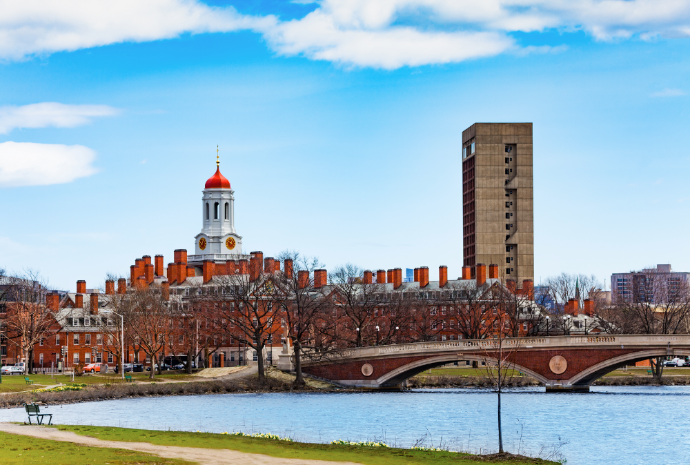 Harvard's acceptance rate is at 3.41% having admitted only 1,942 out of the 56,937 students that applied for class 2027. The acceptance rate for Regular Decision is at 2.57% while Early Decision/Action is at 7.56%.
Studying at Harvard means that you'll enjoy an abundance of resources at your fingertips, with over 700 experienced faculty members, leading scientists, state-of-the-art core facilities, and renowned hospitals. You'll also have the advantage of engaging in cutting-edge research and tapping into a vast alumni network. Additionally, your proximity to prestigious national hospitals and research centers, along with more than 130 biotech, biopharma, and pharmaceutical companies staffed by graduates in biological and biomedical sciences (BBS), will provide you with unparalleled opportunities and connections.
2. Massachusetts Institute of Technology (MIT)

Coming in at second on the list is MIT, it also received the same position for the Best US Universities 2024 ranking by the US News & World Report.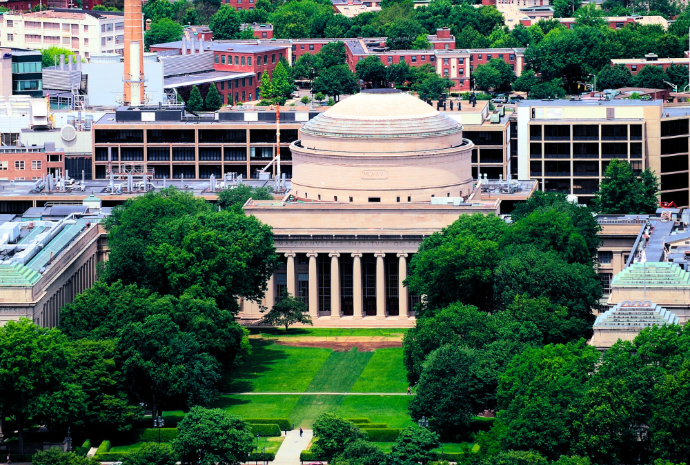 According to the MIT admissions, only 1,259 of the first-year applicants out of the 26,914 applicants were admitted, garnering an admittance rate of 4.68%.
Located in Kendall Square, at the center of the biotech scene, students have unmatched access to industry professionals and cutting-edge research, offering practical insights into the world of biology. MIT's biology program offers a unique blend of advantages, with a diverse range of research areas, emphasizing molecular and cellular biology. The program fosters an interdisciplinary and collaborative environment, cultivating critical thinking and problem-solving skills from the very first year. Distinguished faculty members, committed to education, provide students with the opportunity to learn from leaders in the field.
3. Stanford University

Stanford ranks third in the list of Global Best Universities for Biology and Biochemistry in the U.S. It also ties at third place with Harvard University for the Best US Universities category in the 2024 Best Colleges Rankings by US News.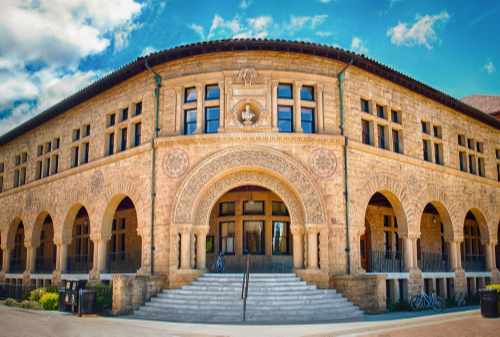 Stanford has long stopped publicly releasing their admissions statistics, but the university is well-know for having relatively same degree of selectivity as Harvard and MIT. The university has an extensive list of research areas and excellent research sites such as the Hopkins Marine Station, Jasper Ridge Biological Preserve and more.
4. University of California Berkeley

Ranking fourth on the Global Best Universities for Biology and Biochemistry in the United States is UC Berkeley. Freshman admission rate runs at 11.6%, with only 14,566 of the 125,910 applicants admitted for fall 2023.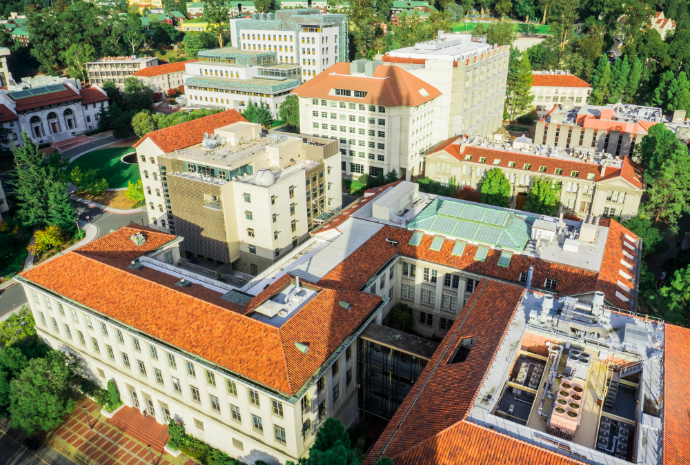 With about 112 full-time faculty in two departments, UC Berkeley students will have the opportunity to learn from and work with some of the world's leading scientific minds. They are also host to many biological sciences museums and research units.
5. University of California San Diego
UC San Diego is 5th on our list of Global Best Universities for Biology and Biochemistry in the United States for undergrad programs. They received 130,841 applications for fall 2023 and admitted only 32,314, setting their admission rate at 24.7%.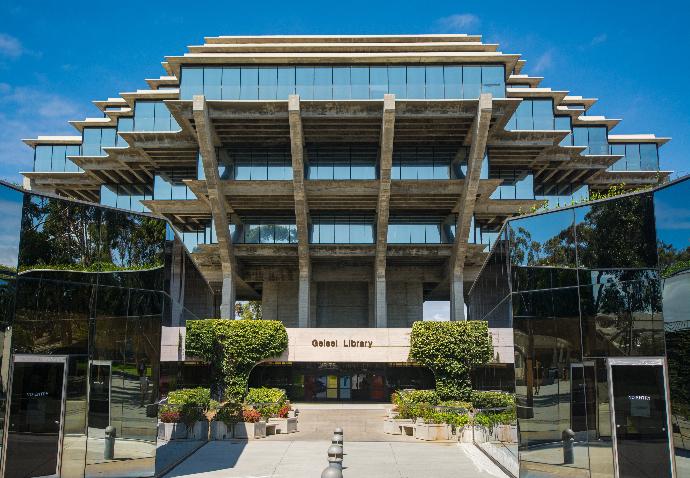 With a remarkable $1.64 billion in research funding for fiscal year 2022, the university has exceeded the billion-dollar milestone for 13 consecutive years, ensuring extensive resources and hands-on research opportunities. As a biology student, you'll explore diverse subjects, engage in cutting-edge research, and actively contribute to the forefront of scientific exploration.

Here are the remaining institutions that complete the esteemed top 10 list of Global Best Universities for Biology and Biochemistry in the United States:
6.    University of Washington Seattle
7.    Johns Hopkins University
8.    University of California Los Angeles
9.    Cornell University
10. Columbia University
Top 10 Universities with the Best Biological Sciences Program -- Graduate Degree
In addition to highlighting the best colleges for undergraduate biology programs, we recognize that many aspiring biologists have their sights set on postgraduate education. For those who plan ahead and include graduate degrees in their college aspirations, we've included a list of the Top 10 Universities with the Best Biological Sciences for Graduate Programs from the US News report, which is a part of their Best Science Schools 2022 rankings.
3.   California Institute of Technology
4.   Massachusetts Institute of Technology
5.   University of California--Berkeley
6.   Johns Hopkins University
7.   Princeton University
9.   The Scripps Research Institute
10. University of California--San Francisco 
Future Employment Prospects

Curious about your career prospects after earning a biology degree? You'll be pleased to know that the possibilities are vast. Here's a glimpse of the careers that await biology graduates: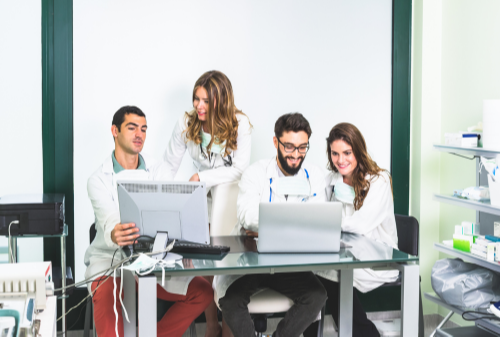 Many biology graduates embark on fulfilling journeys in healthcare. Whether you dream of becoming a doctor, dentist, nurse, or physical therapist, your biology background provides a solid foundation for these noble professions, where you can directly impact people's lives.
If you're driven by a thirst for discovery, a biology degree opens doors to exciting opportunities as a research scientist or professor. These roles allow you to delve deep into uncharted territories of biology, making groundbreaking discoveries along the way.
Biotechnology and Pharmaceutical Industries 
The biotech and pharmaceutical industries are hotbeds of innovation. With your biology expertise, you can contribute to research and development, ensuring the next generation of life-changing medicines and technologies. Quality control and regulatory affairs roles also play vital roles in ensuring safety and efficacy.
Conservation and Environmental Science 
For those passionate about our environment, biology offers avenues to address pressing global challenges. Dive into the world of conservation, ecology, or environmental science, and work towards protecting our planet and its precious ecosystems.
College Counselor's Role in Your Future in Biology
Whether you're considering a degree in biology or any other field, it's best to speak with your college counselor early in your academic journey. For those committed to biology, discussing academic prerequisites, program specializations, and potential career paths with your counselor ensures informed decisions during the college application process.
Want to know the best ranked colleges for 2024?
Read more about the Top 5 lists of best colleges according to the US News and World Report and learn about the notable changes for this year's US News methodology.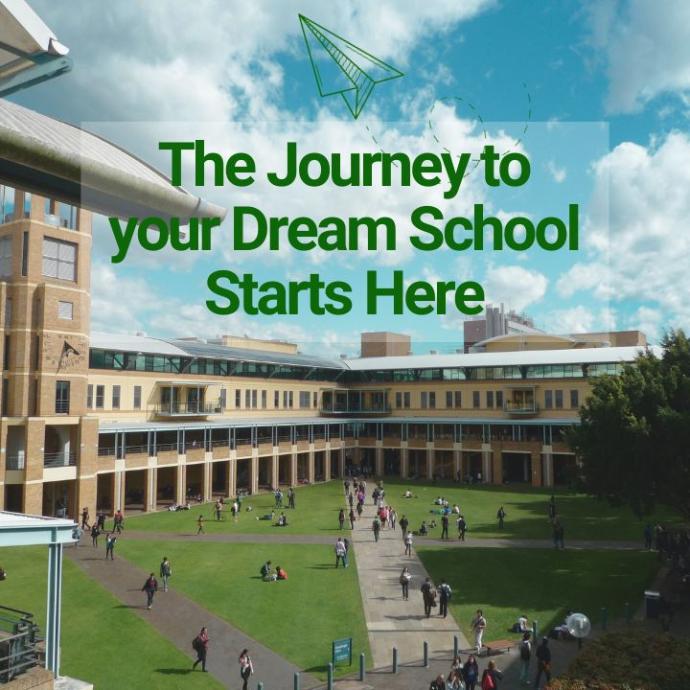 Schedule an information session with 7EDU.
Learn more about the 7EDU counseling program and how we can support your learning and development.