UC application opens as early as Aug 1 and you can submit it until November 30.
The UC prompts did not change this year. UC applications should not be affected by recent Supreme Court decision since in California, a ban on affirmative action took effect in 1998.
UC Essay Guide 2023
In the UC application, there are 8 Personal Insight questions for the UC essay. Students only need to choose 4 prompts and can respond with up to 350 words per answer.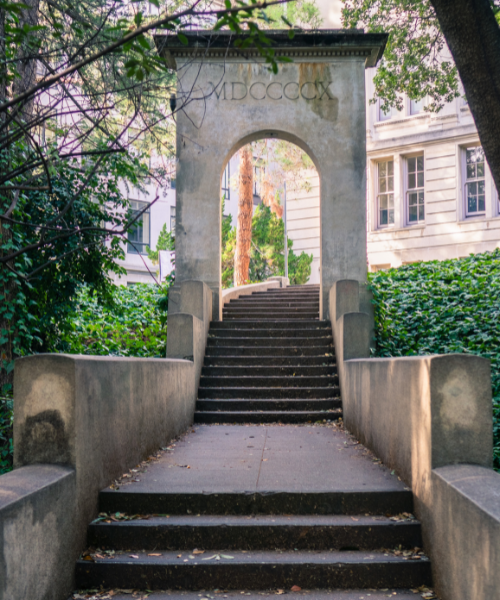 UC Prompt 1: Leadership Experience Essay
UC's Prompt #1 asks for an account of a leadership experience showcasing positive impact, conflict resolution, or group contribution. The university values unique leadership traits beyond formal roles, emphasizing personal growth and innate abilities. 

Read More for UC Prompt #1 tips, structure and examples.

UC Prompt 2: Your Creative Side Essay
UC's Prompt #2 delves into personal creativity, encompassing innovative thinking and problem-solving beyond traditional artistic outlets. It's not about listing creative activities, but about highlighting unique thought processes applied to both common and uncommon scenarios. Effective responses involve detailing the encountered issue, the thought process leading to a solution, obstacles overcome, reflections on the approach's distinctiveness, and its potential future application. 

Read More for UC Prompt #2 tips, structure and examples.

UC Prompt 3: Greatest Talent Essay
Prompt #3 seeks your foremost talent or skill, its growth, and how you've demonstrated it. Tangible talents like music or baking yield straightforward responses, but less defined passions can offer distinct perspectives. The focal point is depicting the journey of talent development, transcending mere description. 

Read More for UC Prompt #3 tips, structure and examples.

UC Prompt 4: Educational Experiences Essay
Prompt #4 offers the choice to describe a valuable educational opportunity or overcoming an educational barrier. For the educational opportunity, think of moments of significant learning or intellectual engagement, avoiding clichés about favorite classes. Instead, vividly depict your connection to the subject with personal anecdotes and reflections, emphasizing its impact on your future.

Read More for UC Prompt #4 tips, structure and examples.
Counseling Services at 7EDU in 4-Steps
UC Prompt 5: Significant Challenge Essay
Prompt #5 asks you to detail a significant challenge you've faced, how you tackled it, and its impact on your academic achievement. This common prompt centers on personal growth and character development. Challenges can range from parental divorce to overcoming fears. Discussing the challenge's effect on academics is a chance to explain setbacks and highlight efforts to overcome them.

Read More for UC Prompt #5 tips, structure and examples.

With 7EDU test prep, you'll learn valuable test-taking strategies and receive a personalized review of your mock test performance. We'll make sure you are fully prepared on exam day. 

UC Prompt 6: Favorite Subject Essay
Prompt #6 invites you to describe a subject that inspires you and how you've deepened your interest both inside and outside the classroom. Share specific examples that uniquely illustrate your passion and connections, potentially involving teachers and real-world experiences. Detail your journey, explain its significance, and consider discussing future pursuits to showcase your commitment to the subject.

Read More for UC Prompt #6 tips, structure and examples.

UC Prompt 7: Improving Your Community Essay
Prompt #7 asks you to discuss your contributions to your school or community's improvement. This is your chance to highlight your role in various communities and demonstrate how you'll bring that engagement to the UC campus. Remember, "community" can include family, online groups, and more. Focus on meaningful, specific impacts, and elaborate on how your experiences influenced you. 

Read More for UC Prompt #7 tips, structure and examples.

UC Prompt 8: How Do You Stand Out Essay
Prompt #8 invites you to elaborate on what sets you apart as a strong University of California candidate. This open-ended prompt is a valuable opportunity to provide a unique aspect of yourself not covered in other essays. Despite the temptation to include many examples, focus on one specific trait or experience that defines you. Demonstrate personal growth and its significance, connecting it to why it makes you a valuable addition to the UC campus.

Read More for UC Prompt #8 tips, structure and examples.

---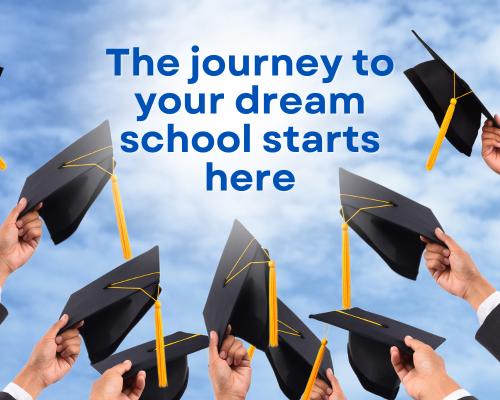 Schedule an information session with 7EDU.
Learn more about the 7EDU counseling program and how we can support your learning and development.