With the start of the school year, college application deadlines are definitely at the forefront of many seniors' minds. For those who have opted for early applications such as early decision (ED), early action (EA), and early rolling (ER), the deadline calendar might appear considerably different. For high school juniors, sophomores, and even freshmen, it would be advantageous to have this information in advance to plan more effectively.
Key Trends in the 2022-2023 Early College Application Cycle
The last early college application cycle, 2022-23, witnessed a surge in applicant numbers, with schools like Brown, Emory, and Williams reporting significant increases in Early Decision applications. Despite the larger pools, Early Decision remains a pivotal strategy for securing admission to reach schools.
Early Action decisions, however, have been increasingly delayed, causing applicants to wait until late January for responses. Moreover, colleges are employing deferral strategies to manage enrollment, assessing a student's genuine interest and aligning their yield rates.
The test-optional landscape remains inconsistent, with some schools encouraging deferred students to submit scores, while limited data is available on how test scores impact admissions in test-optional schools. Here at 7EDU, we advise our students to prepare for standardized exams and stay updated on changing policies and admission trends.
Read more on related blogs:
1. Early Decision (ED) 
If your child has a dream university that they want to attend, consider the early decision option. This particular admissions program is binding. Students that accept this offer are required to withdraw any applications to other schools.
Given that this option is binding, be certain that your child (or you, the student) is definite in the decision and selection. It is worth the time and effort to meet with a senior counselor for advice before submitting an ED application.
We recommend that only student candidates who have a high interest and preferred college-of-choice are ideal for this particular college admission option. Moreover, the candidate should complete all necessary materials and application before the designated early decision deadline (with all your test scores at a mark you are content with). Do not submit an early decision if you are unable to improve your test scores before the earlier time frame.
2. Early Action (EA) 
Similar to early decision, early action applications provides candidates with a response far in advance of regular decision students. Likewise, they require that students apply at an earlier target date.
A major difference from the early decision program is EA applicants are allowed to apply EA to various colleges and universities and the student is not required or obligated to attend if admitted. Their regular response date to the offer is the standardized date of May 1st.
Parents should encourage their children to apply for early action over early decision if the student has flexible preferences for their top-choices. Like ED-applicants, your child is ideal for early action if they have completed all requisites and the application before the deadline. Avoid the EA college admission option if you think you can increase your scores but just not before the designated timeline.
3. Restrictive Early Action (REA)

Restrictive Early Action (REA), often referred to as Single-choice Early Action, is a non-binding admission option offered by some colleges. Unlike Early Decision (ED) and Early Action (EA), REA colleges have a unique restriction: they do not permit applicants to apply to any binding programs at the same time.
However, there is an important exception to REA. While students cannot apply ED or EA to other private schools, they are allowed to apply to state universities alongside their REA application. This exception serves two valuable purposes. First, it enables families to receive admission decisions from lower-cost public universities, which can be a crucial factor in their college choices. Second, it grants students the flexibility to consider multiple Early Action offers from different colleges before making their final decision.
4. Early Rolling (ER) 



This particular option for early admissions is common at large state universities.
Early rolling admissions offers students a chance to apply either at an earlier or later date, and operates similar to first-come first-serve. For high school students that start their application process late, this option may be ideal.
Rolling admissions allow students to apply for a school at any point during the college's application period (usually between September through July). Evaluations and admissions are granted on a first-come, first-serve basis as mentioned beforehand, so you will want to submit the required materials and application as early as possible.
ER is great for students that do not want a binding agreement (like ED-applications), prefer a longer time period to apply (great for last-minute college options), and have lower competition if applying early. A few downsides are:
If you apply late, you will receive a reply back late

Acceptances become increasingly difficult at a rolling admissions school the more time a student takes with their application
A general advantage of applying for early admission options and programs is if your child is accepted, they will have a condensed college decision application list - the student will have a shorter list of regular decision colleges to consider over their early acceptance school.
Regular admission, the most common college application method, features varying deadlines among schools, so it's crucial to verify each institution's specific dates. This approach is non-binding, offering students flexibility to make informed choices about their college journey.

Rolling admissions allow applications throughout a set period, with a first-come, first-served approach favoring early applicants. Applying early is advisable, as later applicants may have reduced chances due to limited spots as the application cycle progresses.

Pros and Cons for Early College Applications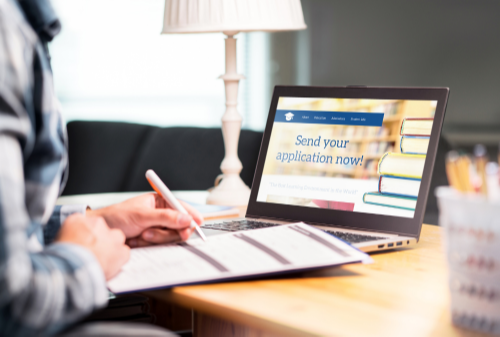 Early college application options offer several benefits. Firstly, they often result in higher acceptance rates compared to regular decision applicants, providing a stronger chance of securing admission. Additionally, early applicants receive their admission decisions early, alleviating the anxiety associated with waiting for regular decision notifications. Submitting an early application also demonstrates a strong commitment and interest in a specific college, which is viewed positively by admissions officers. Early notification provides a sense of relief and allows for more focused planning. Furthermore, some colleges offer merit-based scholarships exclusively to early applicants, offering an additional financial incentive.
However, there are important considerations to keep in mind. Applying through Early Decision (ED) involves a binding commitment to attend the college if accepted, limiting options and potentially not suitable for those seeking financial aid. Financial aid packages may also be uncertain for early applicants, leading to questions about college costs. Early applicants, including Early Action (EA) and Restrictive Early Action (REA), may not have the opportunity to compare financial aid offers and scholarship opportunities from multiple colleges, potentially leading to less favorable financial packages.
Early application deadlines are often earlier than regular decision deadlines, requiring applicants to complete their materials sooner. Lastly, despite the advantages, the early application process can still be competitive, especially at highly selective colleges.
College counselor's role in choosing the best application type for you
When it comes to the college application process, there's no one-size-fits-all approach. It's a complex journey with various paths to consider. That's where your college counselor steps in as your trusted guide, helping you navigate the maze of options and make informed decisions.
Your college counselor offers personalized guidance, understanding your unique strengths, interests, and goals. They help you decipher the intricacies of application types like Regular Decision, Early Action, Early Decision, and more. By working closely with your counselor, you'll create a strategic plan tailored to your needs, identifying reach, match, and safety schools.
Additionally, your counselor keeps you on track with application deadlines, which are different from school to school. ensuring you submit your materials on time. They ensure you submit your materials on time, and help you seize unique opportunities presented by different application types, such as Early Decision for dream schools or Rolling Admission for early acceptance. If you have special circumstances, your counselor can advise on how to address them within your application.
Whether you're set on a specific application type or feeling unsure about where to begin, it's important to have a discussion with your college counselor. They will assist you in not only selecting the most suitable application type but also in making well-informed decisions tailored to your unique needs and academic goals.
We really appreciate all the great questions and requests, they help us write the type of content that parents and students are interested in hearing and learning about. If you or your child requires additional assistance or counseling for college preparations, 7EDU Impact Academy is readily available to serve you.
Contact us at (408) 876-2144 or send us an email at info@7edu.org with your inquiry.
---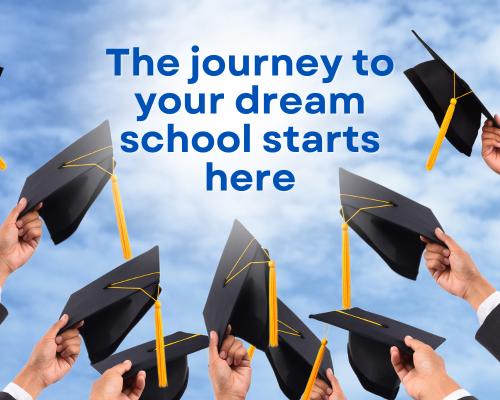 Schedule an information session with 7EDU.
Learn more about the 7EDU counseling program and how we can support your college application journey.