We're thrilled to introduce our brand new A-Kids after school program tailored for students in grades 3-5. Join us for our upcoming events and take advantage of exclusive discounts!
On-Site Open Day
August 13 
Come learn about the curriculum, meet with our teachers, and see our new campus at 20900 McClellan Rd, Cupertino, CA 95014.
Trial Day
August 14
Sit in the A-Kids classes and learn about the Grand Opening Special Deals!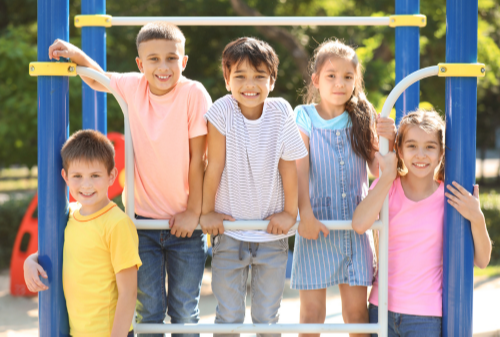 If you're interested to join, kindly complete and submit the request form to join our events. Once we have your info, we'll get in touch to share all the exciting details about our open and trial day.

Want to learn more about A-Kids?
Deals and Discounts
First Month FREE
Enroll for five consecutive months and enjoy the first month FREE.
Refer & Earn
Get $100 credits for referring a paid afterschool student.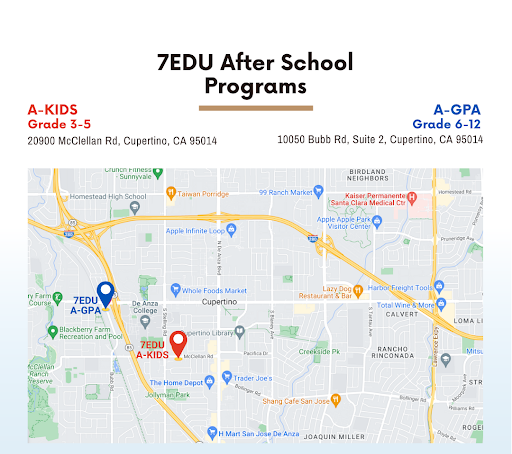 At A-Kids, our comprehensive offerings include a team of excellent teachers, a beautiful campus with outdoor space, homework help, individual-paced Math and English, public speaking, weekly Book Club, experienced sports coaches, and character building.
A-GPA
We've also launched A-GPA, our after school academic boost program for students in grades 6 to 12.
Tailored to provide targeted academic support, A-GPA aims to elevate students' performance, help them achieve their educational aspirations, and prepare them for high school and college applications.

Want to learn more about A-GPA?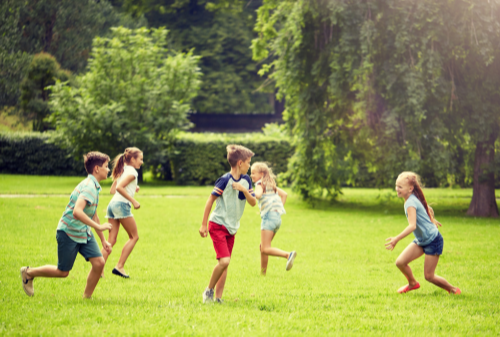 Located in the heart of Silicon Valley, 7EDU's highly individualized and student-centered After School Program is where students grow into confident, inquisitive, and joyful learners.