Learn. Grow. Make a difference.
Volunteer abroad in Costa Rica!
An extraordinary, hands-on learning opportunity that combines science, art, culture, and language for a more enriched world perspective.
Learn about indigenous wildlife in a tropical environment

Work side by side with expert professionals

Explore Costa Rica's beaches, rain forests, and volcanoes

Make lasting friendships

Earn community service learning hours

Make a positive impact on the world

REQUEST MORE INFO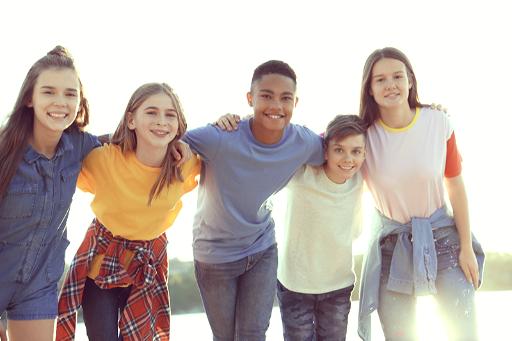 Welcome to the 7EDU Volunteer Abroad Program!
We're launching a new program to provide students with unique, in-depth learning opportunities and travel experiences. Volunteering abroad is an excellent way to explore the world and make life-long friendships - all while doing meaningful work that will help make a difference in local communities. The program kicks off in December 2022, with an exciting trip to Costa Rica!


December 2022 - Wildlife Animal Rescue in Costa Rica
Grade 9-12 / Age 14-18


Students in grades 9-12 will work together for one week in a wildlife animal shelter under the supervision of skilled veterinarian teams. They will help to rescue injured indigenous animals, such as monkeys, deer, sloths, ocelots, coati, kinkajous, and exotic birds, and assist in rehabilitating the animals so they can eventually be released back into the wild to survive on their own.
Costa Rica - Program Dates and Cost
The work week begins Monday, December 19. 7EDU staff will begin arriving Saturday, December 17. Students should arrive no later than Sunday, December 18. Please note the program cost does not include airfare.

Pre-departure workshop and post-travel 1-on-1 reflection session will be scheduled one week before departure.

Program Schedule

December 10: Pre-departure meeting with participating students
December 17: 7EDU staff arrives in Costa Rica
December 17-18: Students begin arriving at
Juan Santamaría International Airport in Costa Rica. Transportation to the shelter will be provided. (Airport transportation will also be provided at the end of the program.)

December 18-24: Program duration
December 24: 7EDU staff and students depart from Costa Rica.
Cost: $2,999 (does not include air fare)
Register by October 31 and receive a $200 discount!

Register / Request More Info
What You Can Expect To Do
Daily Schedule
6:30 am
Breakfast served from 6:30-7:30 am.
Morning
Activities
Workgroups assigned for daily activities.
Animal food prep, enrichment, enclosure cleaning, and veterinarian activities of the morning begin at 6 am and 11 am.

12:00 pm
Lunch served from 12-1:30 pm.
1:30 pm
Work groups meet with coordinators.
2:00 pm
Resume morning activities.

6:00 pm
Dinner served from 6:00-7:00 pm.
Evening Activities
Movies, dancing (salsa and bachata), night exploration walks, trivia games, and more!
Countdown to departure date December 18!
---
The 7EDU promise:

Our experienced, dedicated instructors are committed to your child's success.